Today, we honor the beginning of Black History Month by sharing a poem written long ago by Paul Laurence Dunbar and a brand new poem from the popular Amanda Gorman. Join us this month, as we honor African American poets each Wednesday. How do they inspire you? Please share with us in the comments.
Sympathy
I know what the caged bird feels, alas!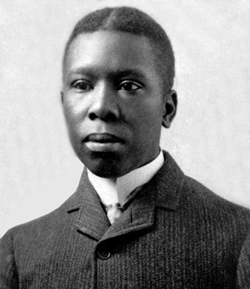 When the sun is bright on the upland slopes;
When the wind stirs soft through the springing grass,
And the river flows like a stream of glass;
When the first bird sings and the first bud opes,
And the faint perfume from its chalice steals—
I know what the caged bird feels!
I know why the caged bird beats his wing
Till its blood is red on the cruel bars;
For he must fly back to his perch and cling
When he fain would be on the bough a-swing;
And a pain still throbs in the old, old scars
And they pulse again with a keener sting—
I know why he beats his wing!
I know why the caged bird sings, ah me,
When his wing is bruised and his bosom sore,—
When he beats his bars and he would be free;
It is not a carol of joy or glee,
But a prayer that he sends from his heart's deep core,
But a plea, that upward to Heaven he flings—
I know why the caged bird sings!
~Paul Laurence Dunbar (1872-1906)
New Day's Lyric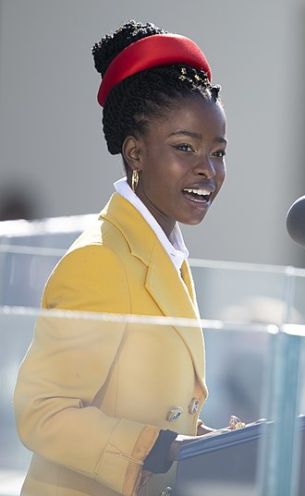 May this be the day
We come together.
Mourning, we come to mend,
Withered, we come to weather,
Torn, we come to tend,
Battered, we come to better.
Tethered by this year of yearning,
We are learning
That though we weren't ready for this,
We have been readied by it.
We steadily vow that no matter
How we are weighed down,
We must always pave a way forward.
This hope is our door, our portal.
Even if we never get back to normal,
Someday we can venture beyond it,
To leave the known and take the first steps.
So let us not return to what was normal,
But reach toward what is next.
What was cursed, we will cure.
What was plagued, we will prove pure.
Where we tend to argue, we will try to agree,
Those fortunes we forswore, now the future we foresee,
Where we weren't aware, we're now awake;
Those moments we missed
Are now these moments we make,
The moments we meet,
And our hearts, once all together beaten,
Now all together beat.
Come, look up with kindness yet,
For even solace can be sourced from sorrow.
We remember, not just for the sake of yesterday,
But to take on tomorrow.
We heed this old spirit,
In a new day's lyric,
In our hearts, we hear it:
For auld lang syne, my dear,
For auld lang syne.
Be bold, sang Time this year,
Be bold, sang Time,
For when you honor yesterday,
Tomorrow ye will find.
Know what we've fought
Need not be forgot nor for none.
It defines us, binds us as one,
Come over, join this day just begun.
For wherever we come together,
We will forever overcome.
~Amanda Gorman