Neuroscience and positive psychology research confirms what spiritual traditions have been teaching for centuries: simple practices will nurture our attentiveness and focus, our physical and cognitive health, and our overall well-being. All of us experience disruption and distraction in our lives, emanating from various sources: personal challenges, the pandemic, or smartphone and computer use. We will explore several spiritual practices that thwart the deleterious effects caused by these, and learn how to build habits to heal our bodies, brains and souls.
During our weekend together, we will explore a wide variety of mindful and meditative practices, each one designed to boost our health, and bring deep peace into our lives. We'll uncover helpful strategies to limit the pitfalls of online activity and nurture our journeys. We will discover how and why these practices and strategies work, drawing from the latest scientific studies, providing us with extra motivation to incorporate a few new ones into our lives.
Each day will feature a multimedia presentation discussing a few practices, with time to perform each one. We will enjoy group discussions, contemplative time, along with mindful creative activities. There will be opportunities to ponder the beauties of nature, and a daily gentle yoga or chair yoga class will be offered to nourish our bodies and souls. Guided by Anne Kertz Kernion.
Check-in will begin at 3pm and the retreat will begin with a welcome session at 5:30pm, prior to dinner. If you are interested in a commuter or double occupancy option for this retreat, please email Jen Murphy, Manager of Marketing & Events at Jennifer_Murphy@nullBonSecoursRCC.com.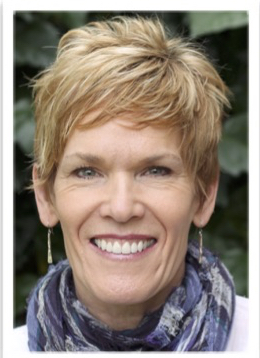 Anne Kertz Kernion is the owner/artist of Cards by Anne, an inspirational greeting card company founded in 1986. Anne's cards, hand-designed in calligraphy and ink, are available online (cardsbyanne.com) and in hundreds of stores. She holds a bachelors in Environmental Engineering, masters in Theology and certificates in Happiness and Positive Psychology. Anne taught Cross-Cultural Understanding of Religious Meaning at Carlow University and courses ranging from Chemistry, Environmental Science, and Nutrition, to World Religions and Ethics at a local community college. She is the award-winning author of A Year of Spiritual Companionship and Spiritual Practices for the Brain: Caring for Mind, Body and Soul. Anne is a frequent lecturer and retreat leader, presenting topics that combine neuroscience, positive psychology, and spirituality across the US and Australia. She also teaches a weekly yoga class and enjoys biking and hiking. Anne and her husband Jack have three grown children and six grandchildren.