You've probably heard the adage "There's unity in diversity." The truth of this is apparent when looking at the diverse contemplative practices embraced by people of varied traditions as they nurture and deepen their spiritual lives. In honor of African American History month, during this retreat we will look back at the history of the Black Church to learn about—and embrace—the myriad of African American contemplative practices that lead to the same place as other traditions: the Ground of all Being (The Divine).
Contemplative practices in the Black Church are usually not recognized as such, especially when compared to the more familiar, Eurocentric, practices such as Lectio Divina and centering prayer. Join us as we experience African American contemplative practices that lead to healing, resiliency, and hope that fosters the attitude to 'keep on keeping on' in the most traumatic life circumstances. All who participate—no matter your background, spiritual tradition, race, or ethnicity—will become witnesses to the reality: there is unity in diversity. Guided by Rev. Ostein Truitt. Lunch is included.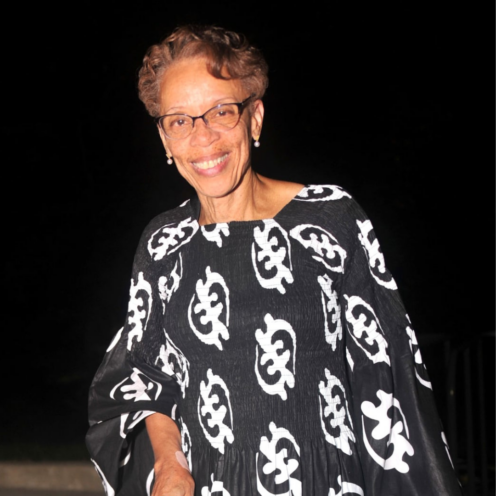 Ostein Truitt, D. Min. is a Spiritual Director who leads and facilitates retreats through her company, Deepening Spiritual Connections, LLC. As part of her journey, she has been exploring the union of her African American Baptist and Contemplative spiritual practices and is excited to share this as a pathway that anyone can use to enhance their experience. She is an adjunct staff member at the Shalem Institute of Spiritual Formation, and previously served on its board. She has also graduated from two of its programs: the Spiritual Guidance Program and Transforming Community: Leading Contemplative Spiritual Groups and Retreats.
Ostein recently retired after 20 years serving as the assistant pastor of St. John Baptist Church there. Prior to her tenure in church ministry, she taught nursing and other healthcare students as a professor of Clinical Microbiology. She earned a Master of Divinity from Howard University School of Divinity and a Doctor of Ministry from Wesley Theological Seminary.  She currently offers individual and group Spiritual Direction, leads Contemplative Spiritual Groups & Retreats and is dedicated to living the contemplative path.