The Ideal Location
Unlike most Maryland conference and meeting venues, Bon Secours Retreat and Conference Center provides the tools and technology you need to hold a productive offsite meeting or retreat for your organization within a setting that feels worlds away from the fast-paced business environment.
To maintain an atmosphere of quiet relaxation, we are an adult-only Retreat & Conference Center. Our retreat and event registrations are only open to those who are 18 and over. Please also note that only certified service animals are permitted during your stay. Thank you.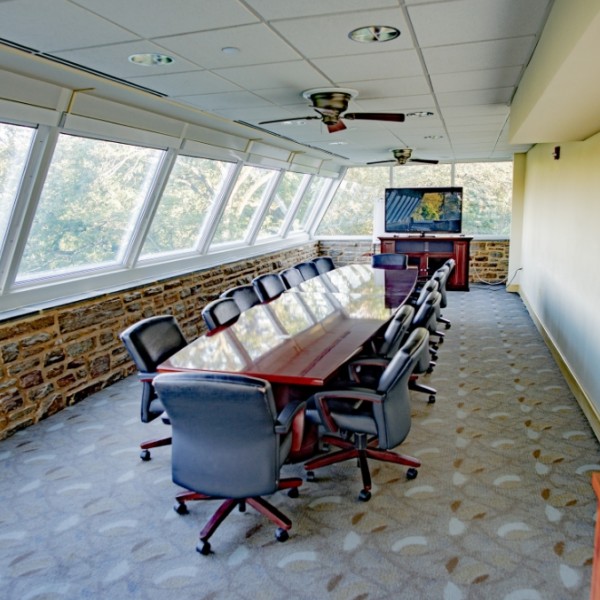 Well-Appointed Meeting Rooms
Two large, inviting conference center meeting venues, each accommodating up to 150 guests
Additional meeting rooms ideal for breakout sessions or small groups up to 30 guests
A full range of A/V equipment, including free Wi-Fi service for all your meeting or retreat needs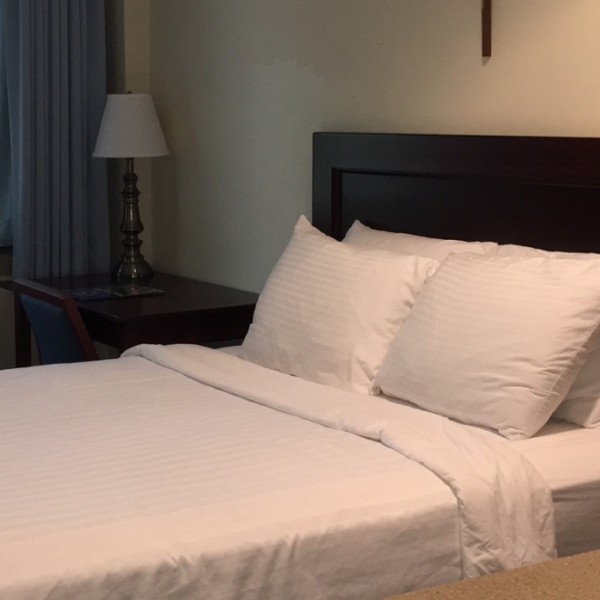 Lodging Accommodations
70 guest rooms, all with a queen-size bed, private bath, linen and towel service and free Wi-Fi
Guests frequently comment about the superb cleanliness of our lodging rooms and comfort of our beds and linens
A host of other amenities, including a fitness center and outdoor swimming pool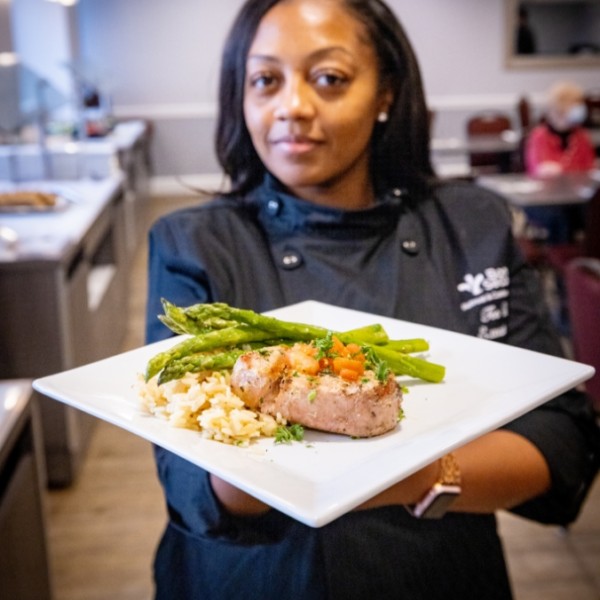 Delicious Dining
Breakfast, lunch and dinner items, prepared fresh each day in our own kitchen
Special occasion menu options for an additional fee
A variety of beverages and fresh fruit available throughout the day in our hospitality rooms
Meals served in the conference center dining room or within your meeting space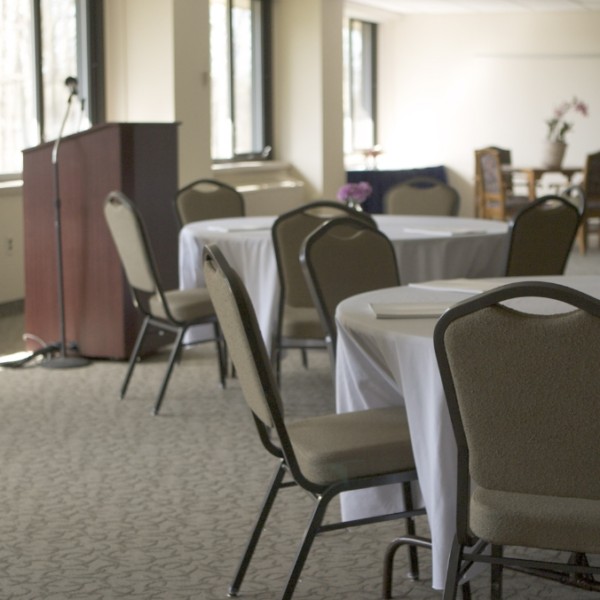 Schedule Your Conference, Special Event or Meeting
Frequently Asked Questions – Important information about scheduling a Conference, Event or Meeting at the Bon Secours Retreat and Conference Center:
Our pricing is structured as a package rate.
For day groups, this will include: two meals, hospitality areas, meeting space and use of the grounds and Chapel.
For overnight groups, this will include: private lodging rooms, three meals, hospitality areas, meeting space and use of the grounds and Chapel. Our overnight rates can also include a double occupancy option per lodging room.
All lodging rooms are private rooms with a private bath and one queen-size bed.
We offer delicious breakfasts, lunches and dinners, as well as hospitality areas containing coffee, tea, water, fresh whole fruit, sodas and juices.
A commitment to reserve space is initiated with a Letter of Agreement and a 20% deposit of the total of the reservation.
Your deposit is non-refundable. In the event that you have to cancel your event and you've given 90-days notice, your deposit will be held for rescheduling within one year of the original event date. If less than 90 days notice, the deposit will be forfeited.
We are an adult-only Retreat & Conference Center. Guests must be 18 years of age or older. Exceptions may be made upon request for nursing infants.
Tours of the Center are available by calling and scheduling an appointment at 410-442-3120.
Our calendar fills up rather quickly, so please be in touch soon for your conference, event or meeting if you wish to experience the beauty and grace of the Bon Secours Retreat and Conference Center.