Sr. Josephine Potel Room
Our largest meeting room with comfortable seating for 150 in theater style and 100 at round tables
Features include a sound system, two screens, a large screen TV, remote-controlled room darkening shades and two ceiling mounted LCD projectors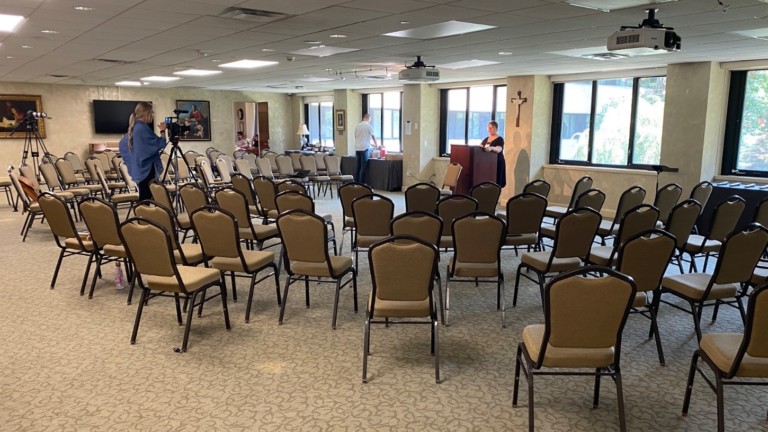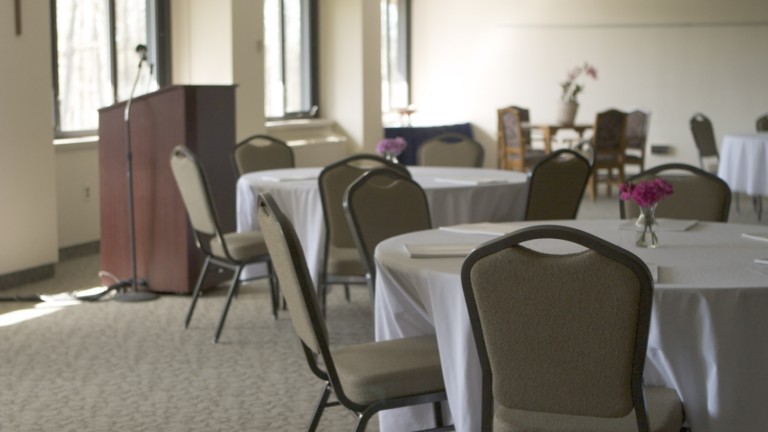 Sr. Angelique Geay Room
A spacious room that enjoys plenty of natural light
Seating for up to 120 theater style and 100 at round tables.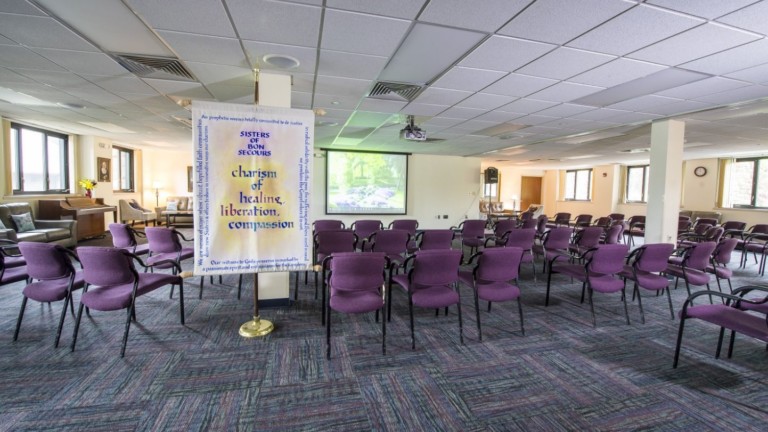 Sr. Helena O'Sullivan Room
An inviting room that enjoys plenty of natural light
Executive conference table with seating for 16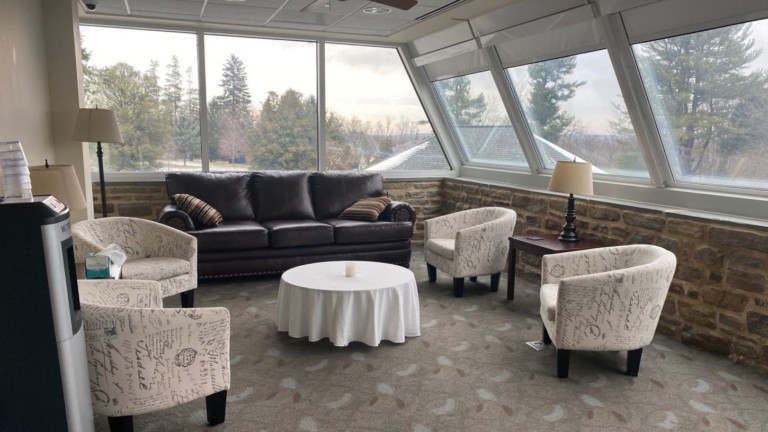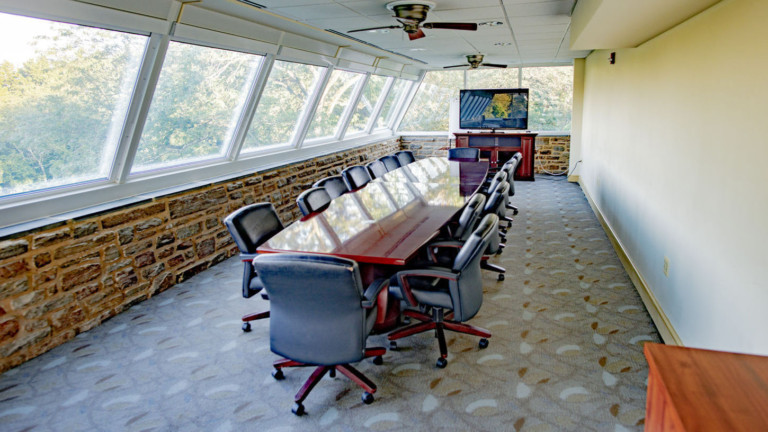 Seminar Room South
Multi-purpose meeting room to accommodate 20 to 25
Board room seating available or
Seating to meet your needs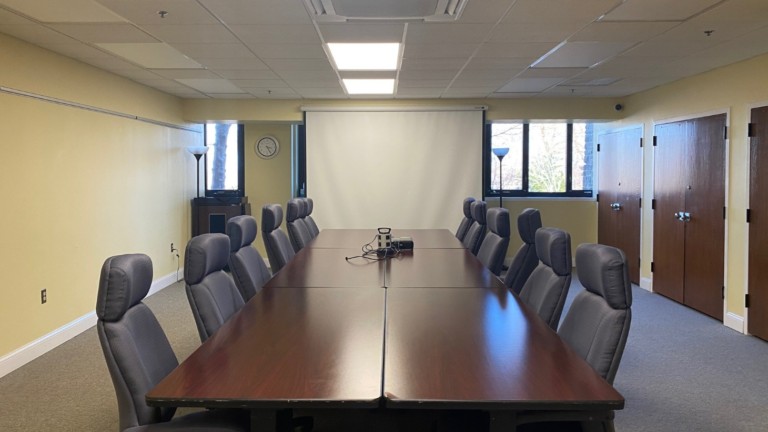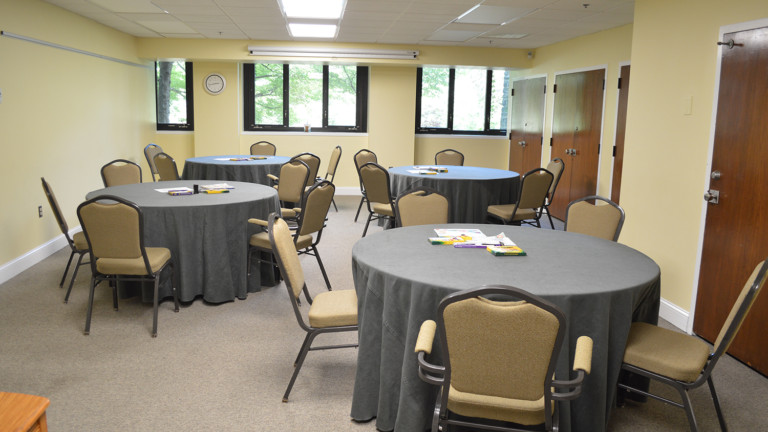 Sr. Mary Margaret Burger Room
A multi-purpose room with a view of the pond
Seating arrangements to meet your needs
Maximum capacity is 35 guests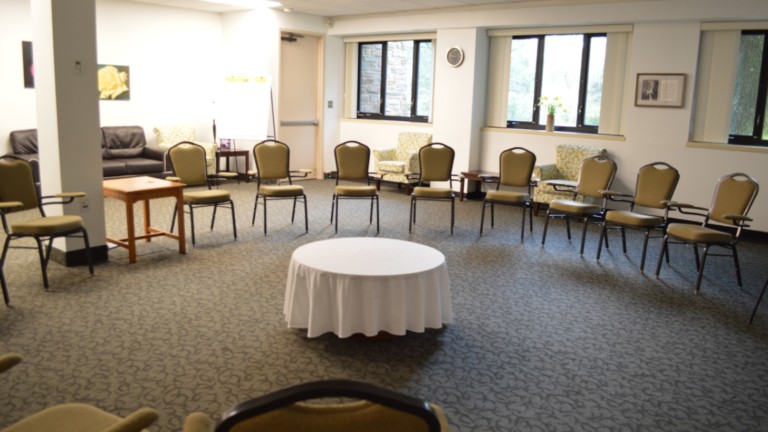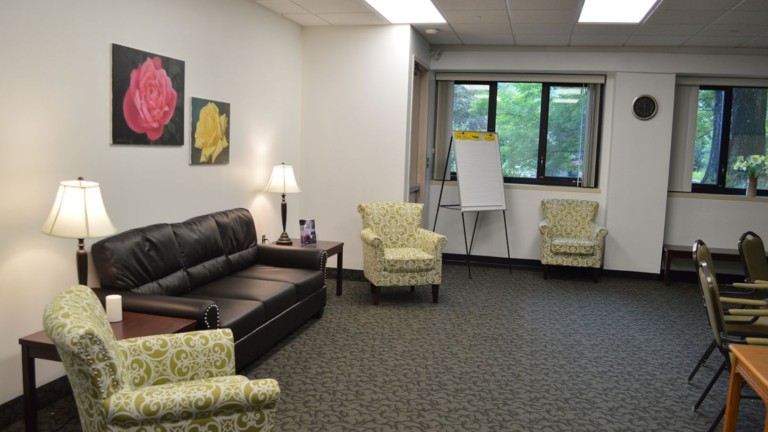 The Rocking Chair Room
A small intimate setting for groups of 25 or less
A restful space with a peaceful view of the pond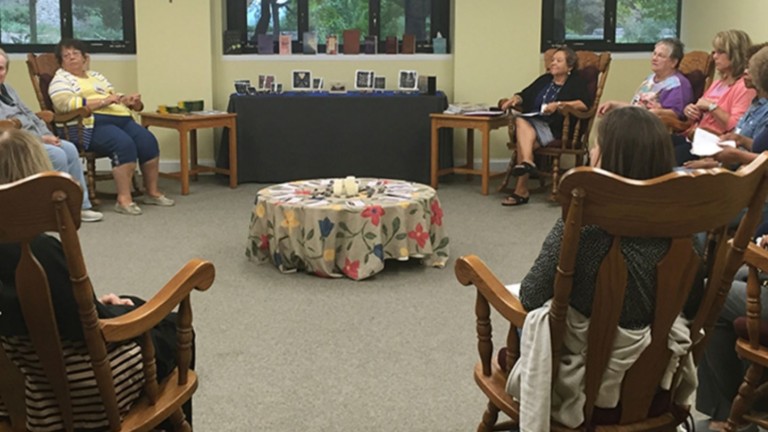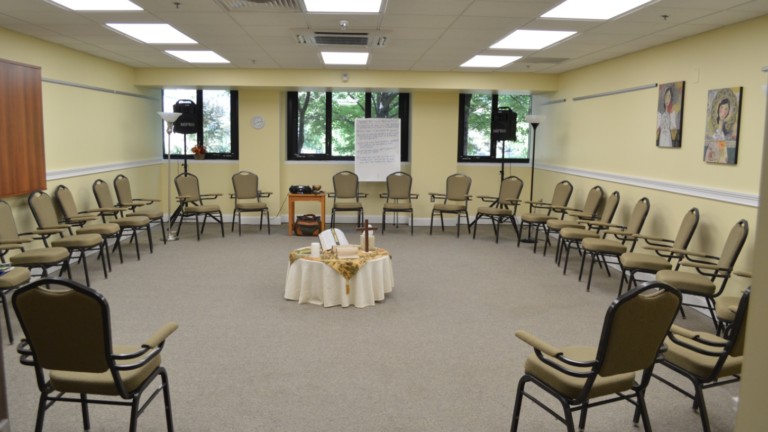 Sr. Helen Mary Clements Room
Spectacular view of the Bon Secours grounds
Features several seating areas (tables & chairs) and large screen TV
Maximum capacity is 15 guests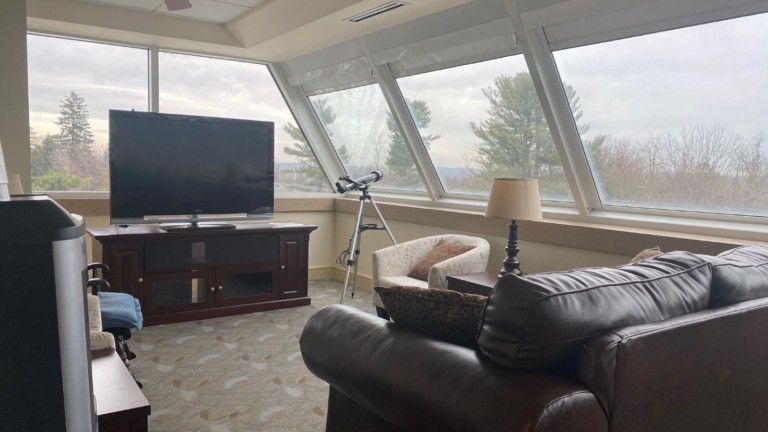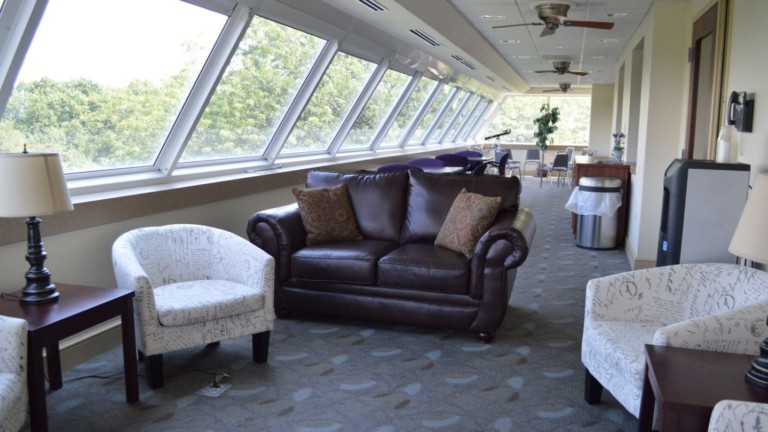 Bistro Room
Meeting Room or Private Group Dining Room
Comfortable seating for up to 20 guests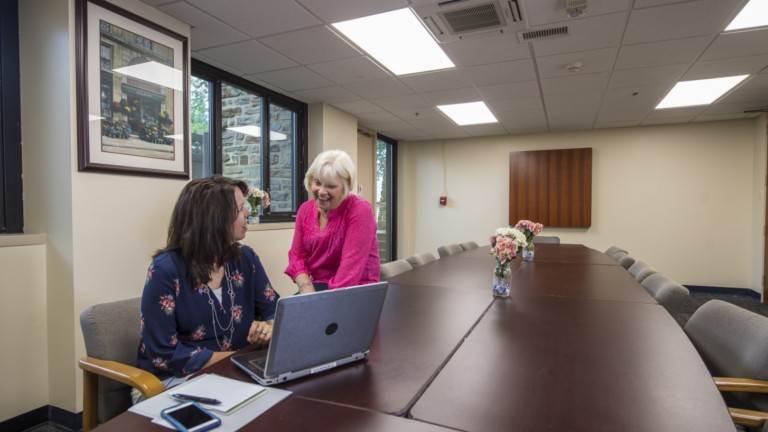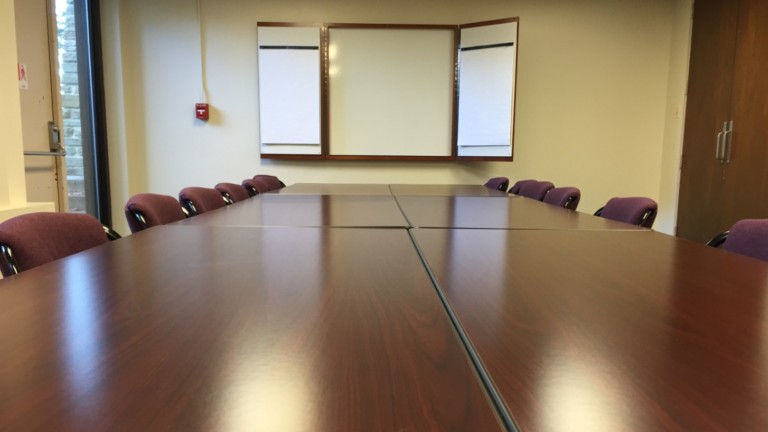 Oratory & Library
The Oratory is designed as a place of prayer and is connected to our library. Available to all when not reserved. Seating for up to 20 in a circle of chairs or theater style.
The Library holds a collection of books with spiritual themes. Based on the honor system, please browse the collection during your next stay. Set with tables and chairs for your use.