This retreat will explore the transformative teachings of Jesus and connect them to the reality of living incarnationally as embodied souls in ways that embrace Eastern understandings and practices of the Chakra system.
The retreat will include presentation, group discussion and time for personal reflection. More details will be coming soon. Guided by Gordon Creamer.
Check-in begins at 4pm and dinner will begin at 6pm. The retreat will follow dinner. Mass will be available during the retreat. Please note that lunch is not included before departure on Monday.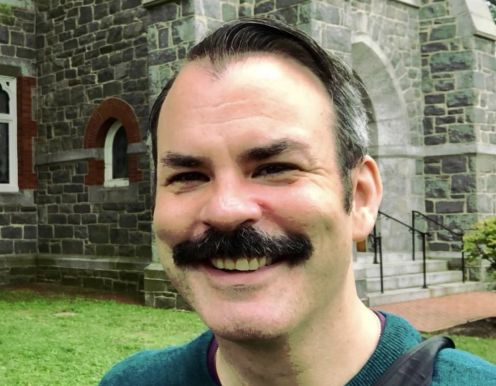 Gordon Creamer, creator of the Mission Bridge, currently serves as Program Director at Well For The Journey, a spiritual wellness center in Lutherville, MD. He has held leadership roles in healthcare programming and operations since 2001 at various Assisted Living, Skilled Nursing, and Hospice communities. He earned master's degree in Spiritual & Pastoral Care from Loyola University and a master's in Theology from the Ecumenical Institute of St. Mary's Seminary & University. He is currently a candidate for the Doctor of Ministry Program at the Ecumenical Institute.
Gordon has facilitated numerous retreats and workshops that focus on creating opportunities for participants to explore and enhance their spirituality and well-being through various media. Uplifting the journey of adults, individuals with memory impairment, and members of the LGBTQ+ community is a passion for him, and in the last several years, he has fostered support groups and programs for caregivers and those who are grieving losses. Trained as spiritual director, end-of-life doula, and reiki practitioner, Gordon welcomes all in discovering the spiritual life as a means of healing, growing and thriving. www.themissionbridge.com