The SoulCollage® process provides an opportunity to meet our spiritual guides, sources of inner wisdom, parts of our personality and companions along the way. Through a creative, right brained process of sorting, selecting and combining images, the stories of your soul can appear before your eyes in the form of collage. Sharing those stories aloud with other supportive card makers in this community can bring fresh insights and affirmation to your story.
The weekend will focus your Mythic Journey. What has it been or what will it be? Our intention will be to uncover images that speak to the classic steps in the (S)hero's journey including The Call, The Threshold, The Challenge, The Revelation and The Gift .
With both introductory activities as well as opportunities to deepen your understanding of your cards, the weekend is open to experienced soul collagers as well as newcomers.
Lodging room check-in will begin at 4pm and the retreat will start after dinner. Guided by Mickey Reed.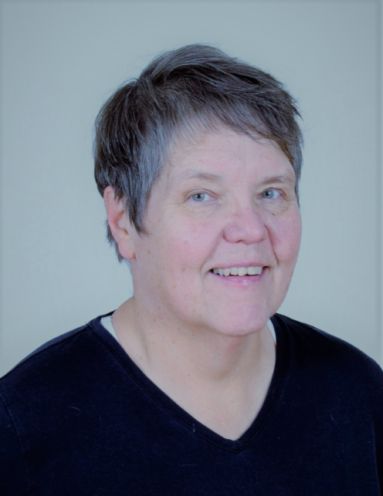 Mickey Reed is an Associate with the Sisters of Bon Secours. She is enjoying her retirement from a 20 year career as a professor of Occupational Therapy with the CT State College and University System. She is currently providing compassion training for businesses and churches in Hillsborough, NC as part of a county wide "dementia friendly" initiative. In addition to leading workshops and retreats, Mickey combines her background in counseling and Spiritual Direction, her love for the arts and her commitment to be "Bon Secours-Good Help to those in Need" within a variety of settings. In any given week you may find her visiting children with special needs with her therapy dogs, listening to families of children in critical care while sharing a craft project at the Ronald McDonald house or providing musical comfort for hospice and hospice patients. Mickey is a Certified SoulCollage® facilitator and was trained as a Boundless Compassion Facilitator by Sr. Joyce Rupp.