Nancy Sylvester, IHM is the founder of the Institute for Communal Contemplation and Dialogue.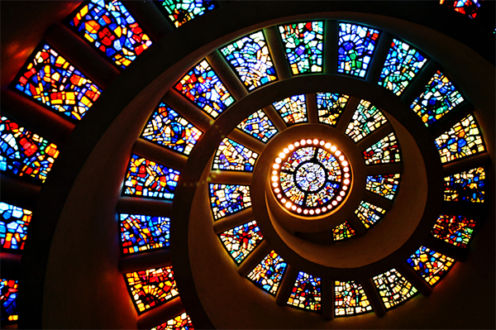 She is Director of the program, Enter the Chaos: Engage the Differences to Make a Difference, which was presented by Sr. Nancy, Dr. Vernice Solimar and Sr. Margaret Galiardi at our Center in February. She will return next summer for another great workshop and information will be posted soon with details. Sr. Nancy offers today's reflection, sharing about our connections during the pandemic.
From "I" to "We"
For probably the first time in history, the entire planet is experiencing the same things at the same time. We might be able to say that no one is going to escape the consequences of this pandemic, although those with fewer resources will feel it to a greater degree. It is a moment when the "I" is becoming a "we" as we are dependent on each other and on nature to go forward together. It is going to be painful and we will suffer. But how we understand and experience that suffering is critical to how we emerge from this.
Take some time in prayer to consciously feel all the emotions stirring within and acknowledge all the fears. Then sit in contemplation. Let go into Divine Love permeating our lives and our Earth. Recognize God becoming human, standing in solidarity with our suffering, our joy and all that happens to us on our evolutionary journey….Reflect on the promise of the Resurrection that from suffering and death comes new life….May we pray that this pandemic becomes the soil for a new way of being and doing so a "WE" emerges from this crisis. A "WE" that as it grows moves our planet closer to becoming a "new heaven and a new earth."
To read more from Sr. Nancy, visit the ICCD blog here: https://iccdinstitute.org/despair-and-hope-in-gods-loving-embrace/ To learn more about the ICCD, visit here: www.iccdinstitute.org.