Rainey Taylor is a familiar face at the Center. She is our Sales Manager and assists many groups to secure their reservations and make arrangements for the group's meeting room, housekeeping and dining needs. Rainey is looking forward to the day when she can gather with coworkers and welcome groups back into the Center. Let's take a few quiet moments to read her reflection today.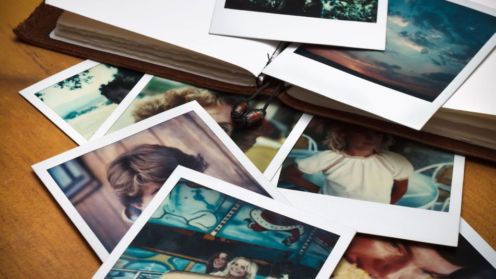 Learning to Lean
As humans, we struggle to understand the ever-changing times. Something that has helped me is to pause and reflect not always on the future, but on how far we have come. We are often advised to "leave the past in the past". However, my belief is that the past holds integral lessons regarding your future.
How many times did you think, "I will never get through this", "I can't imagine ever being this happy again", "I'm scared to do anything" or "All is well in my life". So, what are we to learn from the past? Or is it simply to be forgotten as fading memories?
I believe that our past is an essential part of every fiber of our being.
When life seems impossible, when your inner voice is saying "I'm not going to make it".   We need to take what I call a deep spiritual breath. Take a minute or more to stop, look over your shoulder at your past and remember. In this "look back space" how long is your list of struggles, joys, victories? Moments of total despair and total ecstasy. They are all there in your rear-view mirror. You made it through, a little different each time, but you did it. Now that you are in the present, what has this time taught you? For me, in all these memories one constant is present. I learned to lean.
God is a God of the past, present and future. You will always see His presence with you if you just take the time to really look.
Through all our lives, the unstoppable God was there with you, waiting for you to learn to lean. To acknowledge our need for Him and even if we didn't acknowledge His presence, He stayed by our side.
In the Old Testament scriptures, the prophets and priests would build small altars of remembrance when God had moved mightily in their midst. They did this so that they would never forget. They would not forget God's deliverance, His help, His blessings on them.
Our memories are good and should be looked back upon, because we can remember who our God is, and we can look to the future with the certainty that He is already there. As a small child leans into their Mother's legs, hanging on, that is what we need to do with our God. We must learn to lean through the happy, scared and sad times of life. Lean into our God and Savior.
"Trust in the Lord with all your heart and lean not on your own understanding; in all your ways acknowledge Him and He will make your paths straight." Proverbs 3:5-6