Today's post is another insightful reflection and meditation from retreat presenters Susan Boruff and Kathy Anderson. We're so grateful for all of their submissions for our blog during this pandemic and look forward to being able to host them at the Center again soon. Let's take a few quiet moments to read this reflection by Susan and then watch the video at the end by Kathy.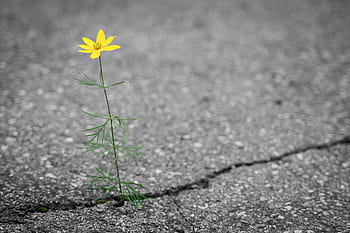 God In All Things
By: Susan Boruff
"We were born to manifest the glory of God." ~Nelson Mandela
"Human beings are created to praise, reverence and serve God our Lord." ~St. Ignatius of Loyola
I recently participated in an online program called the "Global Resilience Summit." The goal of the summit was to share information on how to become more resilient in the midst of the pandemic. I was particularly struck by the presenter, Dr. Gary Slutkin, who is the founder and CEO of Cure Violence and a professor of Epidemiology and Global Health at UIC School of Public Health. He says, "we have the ability to contain the virus but that every epidemic requires behavior change." Behavioral change occurs as a result of education. He spoke on how the community does the work with the guidance of Public Health Officials. Our communities need to be trained for behavior change.
St. Ignatius of Loyola would agree. Many of you may not know that St. Ignatius was ranked as one of the greatest educators in history. In the 1550's he established numerous colleges across the world. There are now 114 Jesuit colleges in the world. He wanted people to be open to the new learning, which addressed intellectual, spiritual, moral and social needs through education. He was also "a man of a love moved to tears, a man of mystical favors almost too deep for words, he was a teacher of the highest graces of prayer and the recipient of such graces beyond measure."
He taught me a lot. Mainly because I spent a lot of time with him. And I experienced a behavior change.
He is teaching me how to see the holy in all. He taught me how to "marinate" in God's word more deeply.
Please read 2 Peter 1:5-9 aloud several times. Marinate in it for a few minutes.
"For this very reason, make every effort to add to your faith, goodness; and to goodness, knowledge; and to knowledge, self-control; and to self-control, perseverance; and to perseverance, godliness; and to godliness, brotherly/sisterly kindness; and to brotherly/sisterly kindness, love. For if you possess these qualities in increasing measure, they will keep you from being ineffective and unproductive in your knowledge of our Lord Jesus Christ. But if anyone does not have them, he/she is nearsighted and blind and has forgotten that he/she has been cleansed from his/her past sins."
St. Ignatius developed The Spiritual Exercises to help us with our blindness. His invitation is to find God In All Things even our hardships and trauma.
How we see God in the pandemic will affect our behavior. According to St. Ignatius, it is God's desire to share his extreme blessedness with us. It is God's desire for us to share his blessedness with others. We don't do this for God because we can't add to or subtract anything from God. Ignatius says, "God is perfect and full of all goodness, God can neither be increased or diminished." We share His extreme blessedness with ALL so His goodness can increase in ALL.
Practice: Look up the word Blessed.
What does it mean to be blessed?
How does being blessed change the way you see yourself, others and God?
How do you serve the world? How does the world serve you?
Dr. Slutkin says, "the human mind has a lot of ability to deny, give up and not care," but it also has the "ability to choose a goal and succeed, to reimagine a better way to live with less financial and psychological stress that doesn't have to be at the expense of anyone."
Education includes being trained with a special set of skills that is meant to be shared with others. That is the goal in Public Health and the goal of The Spiritual Exercises.
May that be the goal for all of us on our journey of learning to see God In All Things.
"The only thing worse than being blind is having sight but no vision." ~ Helen Keller
Now please spend some time with Kathy as she teaches you a special skill to help you see God in All. It's a beautiful practice!