Many thanks to Fr. Michael Schleupner for continuing to share this series on spirituality for our blog. To read more about Fr. Michael, please click here. Let's take a few quiet moments to pray and reflect.
Spirituality – 5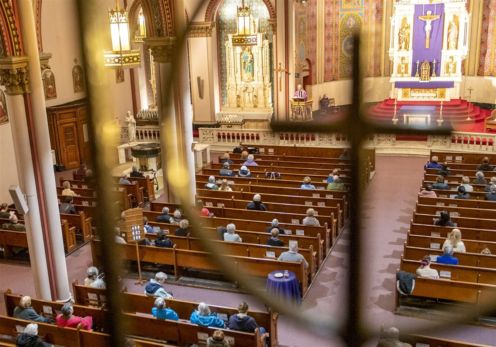 Dear Friends,
In the past weeks, I have reflected on Spirituality and on three of its core elements: Faith, Prayer, and Habit. Today my attention turns to the next core element: Connectedness.
On the one hand, spirituality is an inner reality – our sense of God and of self. On the other hand, it also has an outer dimension – involving relationships. Spirituality includes our connectedness with others.
I see this on several levels.
There is my immediate family and close friends: the time I give to them, whether I am faithful in my commitment and loving in my words and actions – these qualities are important for human relationships. And, they are also part of spirituality.
Then there is the big picture level: my care for the common good of all God's children on this earth is also part of my spirituality.
And finally, this connectedness also needs to get expressed in a faith community. Worshiping with others, going to Mass, celebrating and receiving the Eucharist together – this is important.
The Bible and our theology tell us that God came to save us as a community, a people, all of us together, not just me personally in isolation from others. Choosing not to live my relationship with God in a community of faith may lead to my becoming very narrow in my vision. It could even lead to my becoming self-focused.
This, I believe, is the real risk of those who say they are spiritual but not religious. So, connectedness with a faith community is also an ingredient of spirituality.
See my previous blogs on this series about spirituality and next week will also feature another reflection on spirituality.
Gracious God, help us to remember: our hearts are restless until they rest in you! Amen!
~Father Michael Schleupner