As election day approaches, many of us are overwhelmed by the tension amongst voters. We offer today's prayer as a way to give our election fears and anxiety over to God. May we focus on the gratitude for the opportunity to vote, a common ground that we can all find comfort in. Let us pray…
Prayer for the Election Year of a President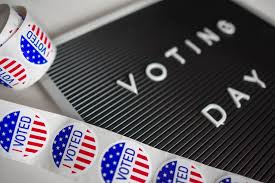 God of mercy, our nation is in a time of great transition.
With all of the injustice and fear in our world today,
we ask you to inspire us and guide us as we participate in the upcoming presidential elections.
We seek a government that upholds and protects human rights and justice for all its citizens,
regardless of race, class, gender, or religion.
Move and inspire us by your presence among us in the most vulnerable in our society.
For their tears are your tears, their pain is your pain, their suffering is your suffering.
In gratitude for the right to vote, we pray.
– Anna Misleh