Today's post comes from retreat presenter, Susan Boruff.  Let's read about her lessons from scripture that encourage us to examine our hearts with compassion.
Love in Action
"Whatever arises, love that." Matt Kahn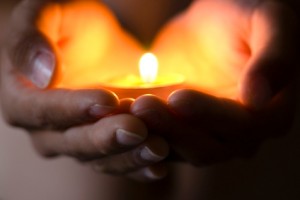 Give yourself permission to spend some time with God. You might want to light a candle to remind you that God is in you and around you, the light of the world and the Light within us-Christ in you.
St. Paul reminds us in Philippians 2:7 that Jesus emptied himself- taking the form of a servant. You are invited right now to ask God to help you take that same form as Jesus- that of a servant. To let go of me, myself and I.
When we are able to let go of ourselves, we can also leave behind the boundaries of "us" vs. "them."
When Jesus became the ultimate servant of God, he bridged the gap between "us" and "God," but he also bridged the gap between "us" and "them."
The Psalmist tells us in Psalm 5, "Lead me O Lord, in your righteousness, because of my enemies make straight your way before me." Sometimes our "enemies" can be our afflictive emotions. How we feel about ourselves and others.
The straight path is the path of understanding and compassion, the straight path leads us to the "innate beauty of the human heart." This path is the narrow gate that Jesus spoke of – the intersection of two world views. This is where we exchange our world view for Jesus's world view. This happens when we choose to live from the center of our being, where our hearts and minds are aligned with Christ. Our hearts and minds are aligned with Christ when we can begin to embrace our human condition including our emotions.
The question last week was "What is your relationship with your emotions?" The invitation is to question and explore your own anger, fear, confusion, prejudice, divisions and find compassion for yourself. Then you can extend that same compassion to others.
Jesus cared about how we see, how we see ourselves and others. Remember the story of the adulterous woman whom the men in her community wanted to have stoned? Jesus said, those without sin, throw the first stone and they all walked away, leaving the woman alone with Jesus. Go and sin no more.
Every time we hear "Go and sin no more," we are invited to look at our own hearts and minds.
Discovering the contents of our hearts and minds through the practice of meditation is not a self-improvement project, it is a compassion project. We all want to be understood and heard. Including God. God wants us to understand His heart, that is why he tells us to listen to Jesus. Through Jesus's example we learn how to manage our afflictive, negative emotions. What we might consider our temptations to separate from God and go our own way. We start by sitting in silence, waiting, like a servant, on God.
Jesus said: "I'm telling you to love your enemies. Let them bring out the best in you, not the worst. When someone gives you a hard time, respond with the energies of prayer, for then you are working out of your true selves, your God-created selves." Matthew 5:44-45 (The Message version)