Our last post of the year comes from Jen Murphy, Manager of Retreats & Events at the Center. Let's read her perspective on a rosy (or yellow!) side of 2020.
In gratitude for 2020
"And let the peace of Christ rule in your hearts, to which indeed you were called in one body. And be thankful." ~Col. 3:15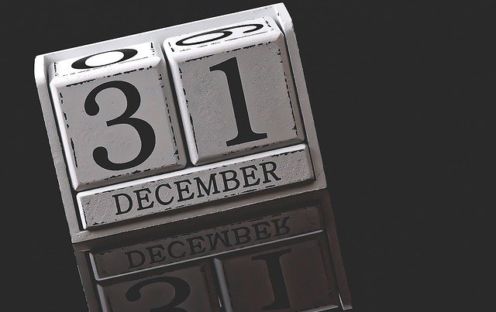 My 10-year-old and I were shopping at Target a few weeks ago. We wandered into the junior's clothing section, an area that she has recently grown into (much to my dismay). As I reluctantly browsed through a few racks, she bent down to look at a bottom shelf. She suddenly squealed and called, "Mom! Mom! Look!" She popped up holding a bright yellow sweatshirt propped under her chin with what I knew was a huge grin hiding under her face mask. "Choose Happy" was displayed in big letters across the sweatshirt. A smile grew under my mask too and I assured her that she HAD to have that sweatshirt. She lives and breathes that motto! My little ray of sunshine has always brightened our home and even though she's had many disappointments in 2020, she still has a way of finding happiness.
As I reflect on the end of this tumultuous year, happiness really isn't the first thing that comes to mind. Over the last few months of the pandemic, it's even common to hear friends say that they can't wait to say goodbye to 2020. I've nodded in agreement on particularly rough days, but I'm also troubled by remarks about wishing time away. Time is still a gift and I appreciate that on an entirely new level this year when so many lives have been lost.
Can we still focus on blessings of 2020? Yes, I think that if you 'choose happy', gratitude can still be found. Blessings can be as simple as having more time to bake, watch a new TV series or read a favorite book over and over again. Did you cherish more time at home and less time commuting? Or, maybe you've enjoyed catching up with distant family and friends via calls and Zoom, when normally that time would be difficult to find. Did you adopt a new prayer practice that has inspired your faith? We all certainly sent prayers of thanks when news of the COVID vaccine was shared.
Are you still feeling the weight of sadness from the pandemic and struggling to find the bright side though? I recommend trying to focus on the blessings that the year has given you, however small they may be. This act of gratitude can have a big impact on you and your health too! As 2021 dawns, you could adopt a new habit of writing down blessings in a notebook or a smartphone. It's something that you may have to put effort into, but adopting the habit of gratitude will give you a lift and could be just what you need to get through the toughest days ahead.
I hope to see you for a retreat at the Center in 2021. I'm wishing all of our friends of the Center a New Year of hope and gratitude. Choose happy!
~Jen
"The Lord is my strength and my shield; my heart trusts in him, and he helps me. My heart leaps for joy, and with my song I praise him." ~Psalm 28:7