During Black History Month, we have the opportunity to learn about leaders who we may not have been taught about before. Unfortunately, many of us didn't learn from history books that included these amazing pioneers. So, today, we are sharing just a few and we hope that you'll pursue new knowledge about others too. Then, let's pray together as we strive to be a society that is always inclusive and can heal from racial injustice.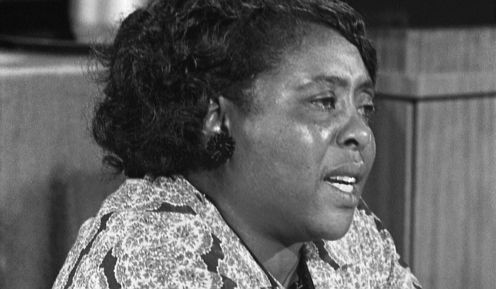 ---
Fannie Lou Townsend Hamer (1917-1977) grew up in poverty, the daughter of share croppers in Mississippi. She began picking cotton at the age of six and by 12-years-old she had left school to work. After she married, she and her husband worked on a plantation and she was the only worker who could read and write. In 1961, she attended a meeting with civil rights activists James Forman of the Student Non-Violent Coordinating Committee (SNCC) and James Bevel of the Southern Christian Leadership Conference (SCLC) where her passion for voting rights grew. She was ridiculed and punished for registering to vote and organizing other African Americans for the next several years. She later co-founded the Mississippi Freedom Democratic Party (MFDP) and challenged the other political parties to recognize Black voters. In 1968 Hamer became a member of Mississippi's first integrated delegation. Later, after being discouraged by progress in politics, she established Freedom Farm Cooperative (FFC), and received help from donors to buy up land that Blacks could own and farm collectively. There, she ensured that 200 low-income family housing units were constructed, many of them still standing today.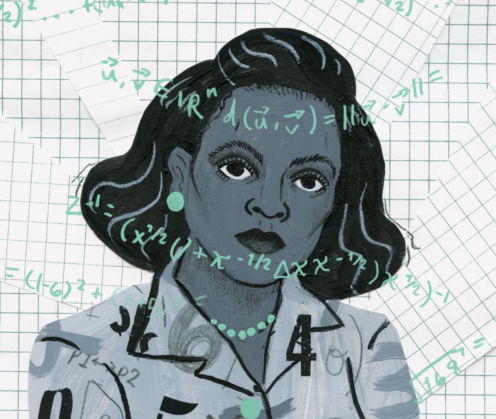 Marjorie Lee Browne (1914-1979) was born and raised in Tennessee and her mother died when she was very young. Her father remarried a school teacher and she was always encouraged to take her schooling seriously. Her love of math and education became her life's work. She went on to be only the 3rd African American women to receive a doctorate within her field. She was a math professor in colleges in Texas and North Carolina. She also served the Summer Institute for Secondary School Science and Mathematics Teachers as principal investigator, coordinator of the mathematics section, and lecturer. In the 1950s, the Ford Foundation awarded her a fellowship at Cambridge University in the United Kingdom to study combination topology, which was a modern version of geometry. Later, Browne was a National Science Foundation Faculty Fellow who studied numerical analysis at UCLA. IBM also awarded her a $60,000 grant to set up an electronic digital computer center at North Carolina College, which was one of the first at a predominantly black college.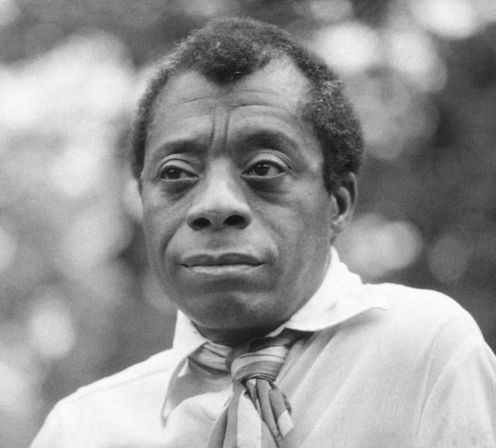 James Baldwin (1924-1987) was an American writer whose work in the 1950s and 1960s bravely and eloquently shared his passion for race relations. He grew up in Harlem, New York, the oldest of nine children and by 14 was ministering as a preacher in a small church when he wasn't in school. He later moved to France and spent time traveling between there and the U.S. He went on to write plays, essays and novels, many that were award-winning and instrumental in the civil rights movement. These include: Go Tell It on the Mountain, The Fire Next Time, Giovanni's Room, Blues for Mister Charlie, Another Country, Notes of a Native Son, Nobody Knows My Name.
We are so thankful for the incredible contributions of Fannie Lou Townsend Hamer, Marjorie Lee Browne and James Baldwin to our country.
---
Let us pray…
Manifestations of Your Light
Good and gracious God,
Who loves and delights in all people,
we stand in awe before You,
knowing that the spark of life within each person on earth is the spark of your divine life.
Differences among cultures and races are multicolored manifestations of Your Light.
May our hearts and minds be open to celebrate similarities and differences among our sisters and brothers.
We place our hopes for racial harmony in our committed action and in Your Presence in our Neighbor.
May all peoples live in Peace.
~ Sisters of Mercy of the Americas
---
Information for this post has been gathered from the women's history website, Britannica, and BlackPast.