Are you familiar with contemplative, Christian meditation practices? If you're curious, but not sure when to begin, we've included a nice introduction video below that we discovered on YouTube. Many find that it's helpful to adopt a prayer practice like this within a group setting. Centering Prayer sessions have been held at our Center for over five years and many guests return week after week for this special time of spiritual growth.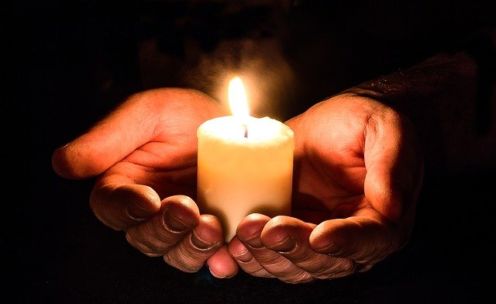 Throughout the pandemic, many returning guests and also many new guests from across the country have been attending the virtual centering prayer sessions and connecting together in community. The Bon Secours community continued to grow! We're so grateful to all of our Centering Prayer facilitators and especially Amy Kulesa, Director of the Sisters of Bon Secours Associates, who coordinated the program. If you've been on our website recently, you may have noticed that some of our popular Centering Prayer sessions will be returning to in-person sessions. We are now excited to welcome some of these guests back through our doors on the 2nd and 4th Tuesday evening of the month, beginning in June. (If you'd like more information, please click here.) And, for those who still prefer a daytime option or want to participate from home, sessions will remain virtual on the 1st, 3rd and 5th (when applicable) Tuesday afternoons of each month. (Click here for the first virtual session in June.)
We hope that the introduction video to Christian Meditation is helpful. Do you already practice on a consistent basis? Maybe you have additional tips to share with others within our community? Please share your thoughts in the comments. Wishing you many blessings as you connect with the Presence of God in the silence, wherever you choose to be.