Sr. Ji Choi is a Novice with the Sisters of Bon Secours and is working within our retreat ministry. She is offering several retreats in the coming months around this year's theme of "The Heart of St. Joseph" (You can read about the next one by clicking here). Let's read her thoughts about today's feast day.
---
Today we celebrate the Solemnity of the Most Sacred Heart of Jesus. This solemnity encourages us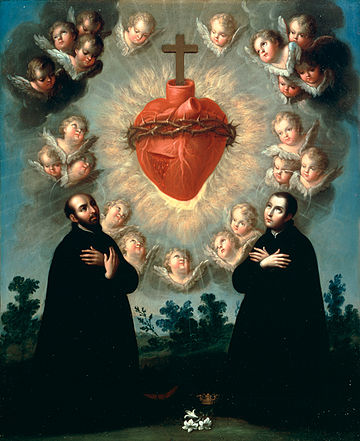 to devote ourselves to the love of the heart of Jesus which lies in the covenant of love from the Old Testament and that is portrayed by the Apostles throughout the New Testament.
His great love made it possible for him to offer his whole being and to complete his mission from the will of God on Earth. He became the source of our life and our hope. His love within us makes our being perfect. In the gratitude of his love, we pray :
Prayer to the Sacred Heart of Jesus
O most holy heart of Jesus,
fountain of every blessing,
I adore you,
I love you,
and with lively sorrow for my sins I offer you this poor heart of mine.
Make me humble, patient, pure and wholly obedient to your will.
Grant, Good Jesus, that I may live in you and for you.
Protect me in the midst of danger.
Comfort me in my afflictions.
Give me health of body, assistance in my temporal needs,
your blessing on all that I do, and the grace of a holy death.
Amen.