Today marks the Solemnity of Our Lord Jesus Christ, King of the Universe. In a recent article* by Sr. Mary M. McGlone, SSJ, the meaning of this day was analyzed in scripture and made poignant when she says, "The reason the church should celebrate the solemnity of Our Lord, Jesus Christ, the King of the Universe, is to call ourselves to account. Today's feast calls us to look at Christ the crucified servant and to ask not 'Are you a king?', but 'Are you my king, or have I chosen others?'"
The first lecture of today's Mass is taken from Daniel 7:13-14: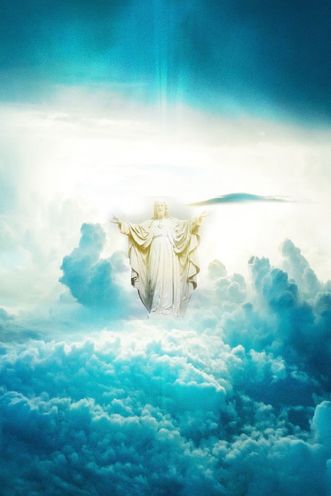 As the visions during the night continued, I saw
one like a Son of man coming,
on the clouds of heaven;
when he reached the Ancient One
and was presented before him,
the one like a Son of man received dominion, glory, and kingship;
all peoples, nations, and languages serve him.
His dominion is an everlasting dominion
that shall not be taken away,
his kingship shall not be destroyed.
Can you visualize this passage from scripture? What does this mean to your faith? Most importantly, is He your King?
*Appeared in the National Catholic Reporter https://www.ncronline.org/sunday-resource/nov-21-2021-solemnity-our-lord-jesus-christ-king-universe