During the first week of Advent, we focus on hope. Let's take a few quiet moments to lift each other up with this prayer of hope as we welcome the season of Advent.
"The people walking in darkness have seen a great light; on those living in the land of deep darkness
a light has dawned…" ~Isaiah 9:2
"Now may the God of hope fill you with all joy and peace in believing, that you may abound in hope by the power of the Holy Spirit." ~Romans 15:13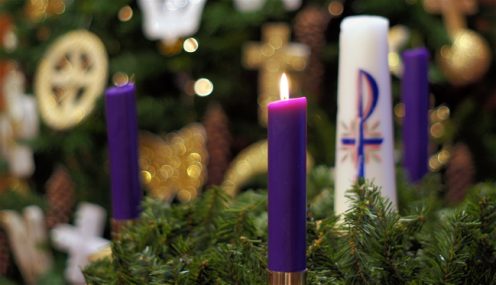 Prayers of Hope
Jesus, the hope of all who trust you;
the power of all who serve you;
the wisdom of all who follow you;
the uniter of all who worship you.
Grant us light this year;
Fill us with strength and boldness according to your promises,
That we might reach our needy nation, with your love, in this season of Hope.
We humbly acknowledge our weakness and failure,
But our eyes are fixed on you.
Fulfil your purposes and plans that your name may be honoured in our land.
In the name of Jesus Christ, Amen.
Father,
Thank you that in a world of despair,
You are our Hope.
In a world of darkness,
You are our Light.
In a world of sorrow,
You are our joy.
Help us to share the Hope of our hearts with one another
Enable us to give Hope to others through Your work amongst us
Use us to transform our nation and to spread Your Hope to every corner of this nation.
May our land flourish by the preaching of Your word and the praising of Your name.
In Jesus Name. Amen.
Holy God, our only hope is in You. We thank you for the past, trust you for today and believe for the future;
that all Your promises will come to pass so we can rest forever in Your love. Amen
~ Jane Holloway, World Prayer Centre
Advent Prayer
Lord Jesus,
Master of both the light and the darkness, send your Holy Spirit upon our preparations for Christmas.
We who have so much to do and seek quiet spaces to hear your voice each day,
We who are anxious over many things look forward to your coming among us.
We who are blessed in so many ways long for the complete joy of your kingdom.
We whose hearts are heavy seek the joy of your presence.
We are your people, walking in darkness, yet seeking the light.
To you we say, "Come Lord Jesus!'
Amen.
~ Henri J.M. Nouwen