Today, we pause from our Advent reflections to remember the communities in the Midwest who were ravaged by tornadoes. The images of destruction that we've all seen on the news are heartbreaking. Let's take a few quiet moments to remember this area of the US…the victims, their families, the first responders, the doctors, nurses and healthcare workers, the business owners and those who will be counseling the traumatized people of this region for years to come. Lord, we pray…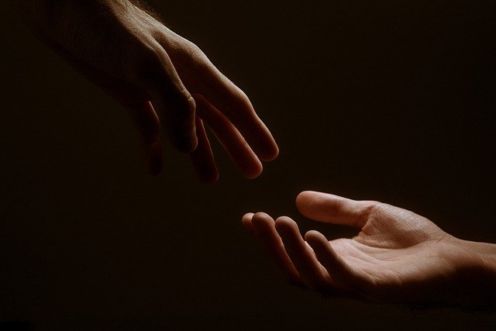 In Our Hearts
Compassionate Lord, we pray for those who have been devastated by recent natural disasters. We remember those who have lost their lives so suddenly. We hold in our hearts the families forever changed by grief and loss. Bring them consolation and comfort. Surround them with our prayer for strength. Bless those who have survived and heal their memories of trauma and devastation. May they have the courage to face the long road of rebuilding ahead.
We ask your blessing on all those who have lost their homes, their livelihoods, their security and their hope. Bless the work of relief agencies and those proving emergency assistance. May their work be guided by the grace and strength that comes from You alone.
Help us to respond with generosity in prayer, in assistance, in aid to the best of our abilities. Keep our hearts focused on the needs of those affected, even after the crisis is over. We ask this in Jesus' name.
---
God is our refuge and strength, a very present help in trouble.
Therefore we will not fear, though the earth should change,
though the mountains shake in the heart of the sea;
though its waters roar and foam, though the mountains tremble with its tumult.
God is in the midst of the city; it shall not be moved;
God will help it when the morning dawns.
The Lord of hosts is with us; the God of Jacob is our refuge.
– From Psalm 46