Several retreat guests will arrive today to begin their 3-night or 6-night Directed Retreat. These retreats are offered periodically throughout the year and offer a time of silence for guests. They meet with a spiritual director for one hour per day and attend Mass, if they'd like, but otherwise spend time reflecting, praying, reading and writing on their own within an environment of silence. Many seek this retreat annually to reconnect with the still, small voice within and they leave the Center refreshed and with a deeper sense of connection to God. (If you want to learn more about our next directed retreats offered in June, click here. There are other options in July and August, as well.) Maybe you're simply taking a few moments of quiet to reconnect now? Let's listen in the silence.
Sentinel of Conscience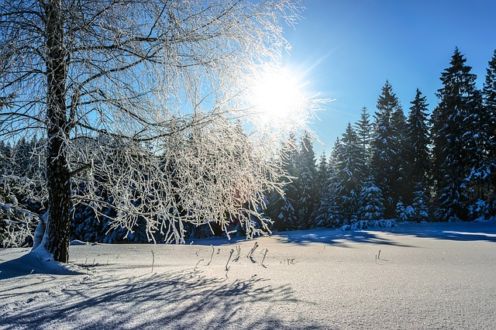 From the first prayers,
And dreams of my journey,
A silent voice
Has stood sentinel
Within my soul.
No answers given,
No miracles offered.
No blinding light
To penetrate the darkness.
No dogma or creed,
No sectarian vision,
Only silent prayer,
Through times of joy and pain.
This silent voice,
This sentinel of conscience,
Has been my shadow,
Has shared my life,
Has given reason enough
To continue my journey
Through the darkness,
And on, into the light.
~Chris Roe