On this first Sunday of Lent, you may have already decided to adopt some form of fasting into the sacred season. Are you abstaining from meat? Only eating a light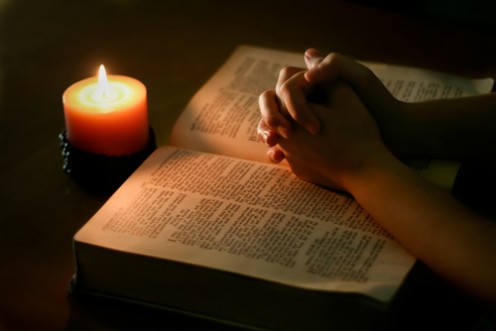 meal? Taking a break from the news? What does this mean to you? Are you substituting this time with something positive within your Lenten journey? Author Mary DeTurris Poust included a chapter on fasting within her book Cravings and it ends with this prayerful meditation. What does it mean to you? Share with us in the comments. Then, we've included a link from YouTube that provides a Lenten prayer through a beautiful meditation.
So much of life
is out of balance today.
Too much, too little,
too caught up in the whirlwind.
The world insists we need
more, more, more, more,
pushing us to grab all we can.
But wait. Slow down. Stop.
There is another way,
a better way, the only way.
Only by emptying ourselves out
before God will we find
fullness within ourselves.
(Mary DeTurris Poust will be presenting "You Can't Fail Lent: Learning to See These 40 Days as a Journey, Not a Test" as a virtual retreat on March 19. Click here to learn more.)