Many media outlets spoke about the two-year anniversary of the pandemic this month. We were certainly all affected significantly by the pandemic in one way or many ways. As we reflect on this anniversary, we especially hold those in our hearts who lost loved ones to COVID-19.
In many ways, it seems like yesterday when we walked out of the Retreat & Conference with some of our belongings, preparing to work from home for a few weeks, which turned into four months. Since reopening in July of 2020, we have weathered many ups and downs in operations, waiting for our guest numbers to return to normal. Today, we are so happy to say that we are back to normal as we continue to monitor the minimal COVID numbers and high vaccination rates in our state. We are so grateful to all of you for your support, patience and understanding over the last two years.
Yet, it's important for everyone to reflect on the great losses, physically and emotionally, that we have suffered over the last two years too. Today we are sharing a prayer from our Bon Secours Mercy Health System and we continue to pray for our healthcare heroes. Let us take a few quiet moments to pray for everyone who is still hurting and affected by the pandemic.
---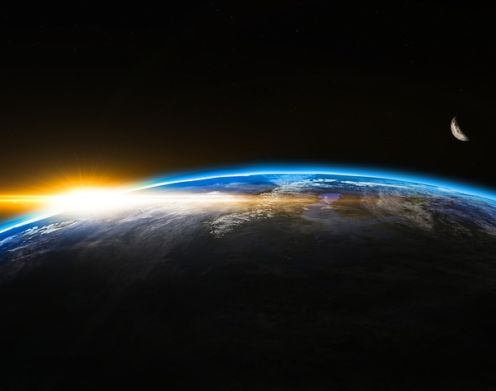 Holy and merciful God, the past two years have been unlike anything we have experienced in our lifetimes. Remind us that we have made a difference – that we have been good help to countless people.
Thank you for the gifts and skills you have given us as we cared for the sick and those who contracted COVID-19. Thank you for the gifts of science and medicine that brought about vaccines to combat the spread of the virus.
We remember those who have died. May they know your peace.
We are tired, fatigued and, at times, impatient with ourselves and others. Be with us as we continue to care for the sick. Give us courage, strength, resilience and peace.
We asked all of this through Jesus, our healer and prince of peace. Amen.