Kevin Cassidy, the Director of the Retreat & Conference Center, shared this reflection in our weekly planning meeting last week. Our staff takes the mission of bringing 'healing hospitality' to heart, so this really resonated with us. We hope that you find this same sense of welcome during your visits to the Center too!
Let mutual love continue, and do not forget to offer hospitality to strangers, for by doing this some have entertained angels without knowing it.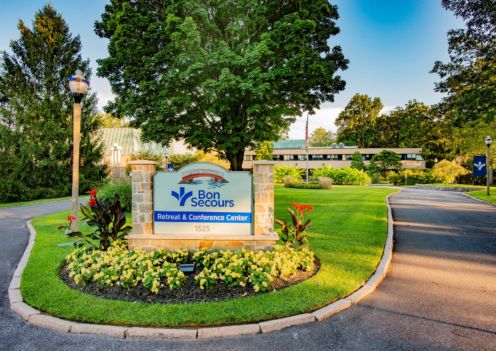 ~Hebrews 13:1-2
One of the simplest and most effective forms of evangelization is kindness. When we are pleasant, generous and attentive, we share the love of God in our lives and extend it to others. Christian hospitality recognizes the value of everyone we encounter as a precious child of God. Being too busy to greet others or inquire about their wellbeing devalues them and us. Haste makes us self-absorbed. We may be the only one to pause and validate that person's existence and dignity. Such moments make it hard to determine who the angel is. Both parties truly benefit from the grace of such encounters. Lord, help me to greet others with your love and hospitality.
~Patricia Russell, Celebration Publications