August is dedicated to the Immaculate Heart of Mary by the Catholic Church. The Immaculate Heart represents the Mary's desire to bring all people to her Son. What a beautiful example of our Christian life Mary offers for all of us!
The angel went to her and said, "Greetings, you who are highly favored! The Lord is with you." ~ Luke 1:28
"I am the Lord's servant," Mary answered. "May your word to me be fulfilled." ~ Luke 1:38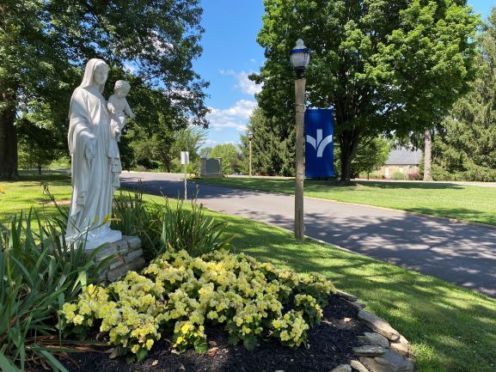 Dearest Mother Mary,
you loved your Divine Son with a perfect love.
Your heart burned with an unquenchable fire of motherly charity.
Your bond with Jesus was one that was perfect in every way.
Help me to open my heart to that same love you share with me.
Come be my mother and care for me as you cared for your Son.
May I also love you with the love Jesus had for you
and with the love He now lavishes upon you in Heaven.
Mother Mary, the Mother of God, pray for us.
Jesus, I trust in You.