We are enjoying glimpses of autumn amongst the trees on the beautiful grounds of the Retreat & Conference Center. Are you seeing signs of God's brushstrokes around you? Remember, our grounds are always open to visitors. You could spend a quiet afternoon reflecting by our pond, in the Peace Garden or at the labyrinth soon. Why not read this poetic prayer outdoors today?
Autumn Months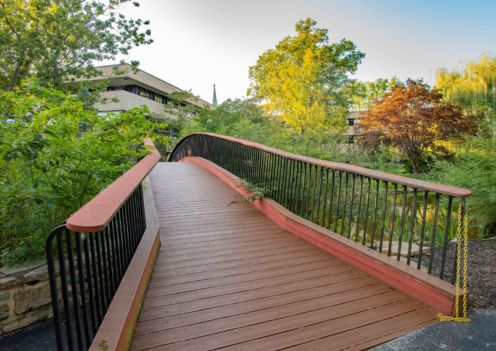 O God of Creation, you have blessed us with the changing of the seasons.
As we welcome the autumn months,
may the earlier setting of the sun
remind us to take time to rest.
May the brilliant colors of the leaves
remind us of the wonder of your creation.
May the steam of our breath in the cool air
remind us that it is you who give us the breath of life.
May the harvest from the fields remind us of the abundance we have been given and bounty we are to share with others.
May the dying of summer's spirit remind us of your great promise that death is temporary and life is eternal.
We praise you for your goodness forever and ever.
– Author Unknown