Fr. Michael Schleupner offers another post in his spiritual wellness series today. Seeing ourselves just as we are can be tough, but he urges us to value the importance for our journey to spiritual wellness. Let's take a few moments to prayerfully consider his insights.
Spiritual Wellness – 5
See Yourself as You Are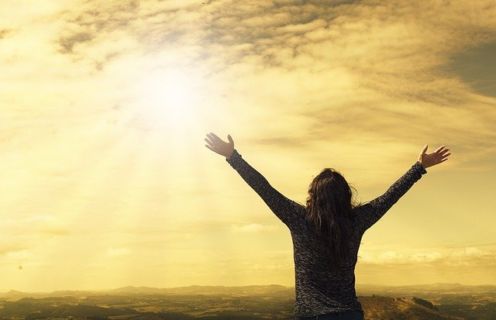 Dear Friends,
An essential ingredient of spiritual wellness is that we see ourselves as we really are. I am thinking about two dimensions of this.
First, we need to become aware of both our strengths and our limitations. Maybe we are good at technology but not so good at balancing our family budget. Maybe we are good at Pickleball but not so good at stand-up paddle boarding. Maybe we are an honest employee but not cut out for the executive office. Maybe we are good at getting a job done but must struggle to sense the feelings of others. The point is that each of us, no exceptions, has both strengths and limitations.
The invitation of Christ is to see ourselves as we are. We are not to be less than what we are, but we also are not to try to be more than what we are. Jesus calls us to find consolation and peace in who we are. And, of course, he wants us to present this authentic self to others and not pretend to be other than what we are.
The admission of our imperfections or sinfulness is the other dimension involved in seeing ourselves as we are. God does not expect perfection of us; only God is perfect and all of us on this earthly journey will remain imperfect in some way. However, God does expect us to admit our areas of sin, to seek forgiveness from him and from others when needed, and to keep growing spiritually. This is what Jesus means by his call to repentance in the gospels. This is also part of what it means to be humble and authentic persons.
Here I am reminded of something by one of our contemporary spiritual authors.
"The goal is not the perfect avoidance of all sin, which is not possible anyway (I John 1:8-9; Romans 5:12), but the struggle itself, and the encounter and wisdom that comes from it….So, shadow boxing, a 'searching and fearless moral inventory,' is for the sake of truth and humility and generosity of spirit, not vengeance on the self or some kind of total victory over the self. Seeing and naming our actual faults is probably not so much a gift to us – although it is – as it is to those around us…None of us need or expect perfect people around us, but we do want people who can be up front and honest about their mistakes and limitations. And hopefully grow from them."
~Father Michael Schleupner
Quotation from Breathing Under Water by Father Richard Rohr, OFM.
Would you like to receive Fr. Michael's email newsletters? Click here!