The guests of our retreats are not the only ones who are blessed by the care and wisdom of our presenters. Working with these presenters, the staff of our Center often receive unexpected blessings from these spiritual guides too. Sr. Ann Belmonte is always so intentional about her gratitude for being able to guide our of directed retreats. She left a beautiful scroll with this blessing on it for a few of our staff members after her Winter Directed Retreat. Today, we pass along this special blessing to each of you.
What is a blessing but a rain of grace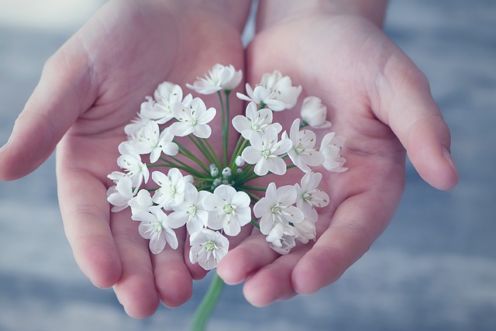 falling generously into the lives of those in need;
and who among us is without need?
May this day be a pathway strewn with blessings,
May your work this day be your love made visible.
May you breathe upon the wounds
of those with whom you work.
May you open yourself to God's breathing.
May you honor the flame of love that burns inside you.
May your voice this day be a voice of encouragement.
May your life be an answer to someone's prayer.
May you own a grateful heart.
May you have enough joy to give you hope,
enough pain to make you wise.
May there be no room in your heart for hatred.
May you be free from violent thoughts.
When you look in the window of your soul
May you see the face of God.
May the lamp of your life shine upon all you meet this day.
~Macrina Wiederkehr