At the Retreat & Conference Center today, we are welcoming guests for our Ash Wednesday retreat as we usher in the season of Lent. How are you marking the beginning of this sacred time? May you feel God's Presence during this special sacred season.
Let us pray…
Gracious God, today begins a period of inner reflection and examination.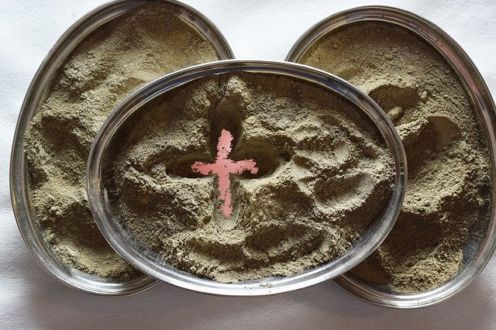 The days stretch before me and invite me inward to that silent, holy space that holds your Spirit.
This special time beckons me to see my life through Christ's eyes and the truth and reality of your love incarnate.
Give me the grace to enter the space of these days with anticipation of our meeting.
And, when I open my soul to your presence, let your loving kindness flow over me and seep into the pockets of my heart.
I ask this for the sake of your love.
~Amen
---
Lent is a time to focus on prayer in our homes too. Here are a few ideas that can get you started:
Create a prayer space
Practice silence
Meditate
Read
Seek beauty in nature
Seek reconciliation
---
Lent is a time to fast and to feast.
Fast from judging others. Feast on the Christ within them.
Fast from emphasis on differences. Feast on the unity of all life.
Fast from apparent darkness. Feast on the reality of light.
Fast from thoughts of illness. Feast on the healing power of God.
Fast from words that pollute. Feast on phrases that purify.
Fast from discontent. Feast on gratitude.
Fast from anger. Feast on patience.
Fast from pessimism. Feast on optimism.
Fast from worry. Feast on divine order.
Fast from lethargy. Feast on enthusiasm.
~Margaret Murray, CSJ