Fr. Michael Schleupner continues his series on 'Spiritual Wellness' today with this blog about faithfulness, providing inspiration to apply this faithfulness to all that we do! This is the 8th blog in this series. We invite you to read the others as you scroll through past posts too.
Spiritual Wellness – 8Be Faithful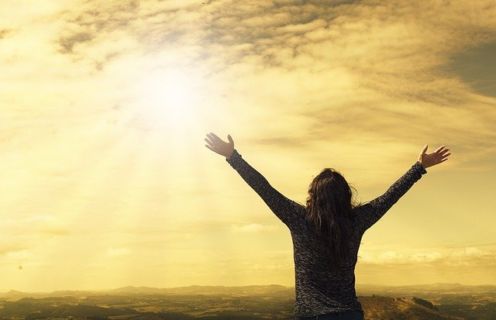 psalms, only two verses.
"Praise the Lord, all you nations;
extol him, all you peoples.
For great is his love toward us,
and the faithfulness of the Lord endures forever.Praise the Lord!"
This simple psalm beautifully praises God for his faithfulness to us. God's loving faithfulness endures forever. This is a basis for our belief, confirmed by Jesus, that God's love for us is unconditional and permanent. God may not like or approve of some of the things we do, but God still loves us. God is faithful.    God's faithfulness calls us to be faithful. I see this on two levels. Maybe there are others, but these are the two that pop up to me.
Dear Friends, One of my favorite psalms in the Hebrew Scriptures (what we usually call the Old Testament) is Psalm 117. This is also the shortest of all the
We are called to be faithful to our vocation, to what God has called us to be. Here I am thinking especially of husbands and wives in marriage and of priests in Holy Orders. Here faithfulness to our calling from God means that we don't just try to get by with the minimum or that we do only as much as another or others do in return. Rather, it means that we give it our all. We pour ourselves into the relationship of marriage or into the life and ministry of priesthood. We give it our best. We do this knowing that there will be times of disappointment and of discouragement. But even then, being faithful means that we try our best to work through any problems and to discern how to proceed. We do that with God in prayer and sometimes with someone else who can offer wise guidance.
Besides the vocations mentioned above, all of us have other relationships, commitments, and responsibilities. I suggest that the same thoughts apply in a similar way to these areas of our life. Being faithful means that we give of ourselves, that we do our best, and that we commit to trying to work through difficulties. We don't automatically give up or abandon ship as soon as the going gets tough. 
  We are made in God's image and likeness. God is always faithful to us. So, being faithful is an essential ingredient of our spiritual wellness.     ~ Father Michael Schleupner
Would you like to receive Fr. Michael's email newsletters? Click here!