Happy Easter! We hope that you are filled with joy of the resurrection of Jesus today and always. Alleluia!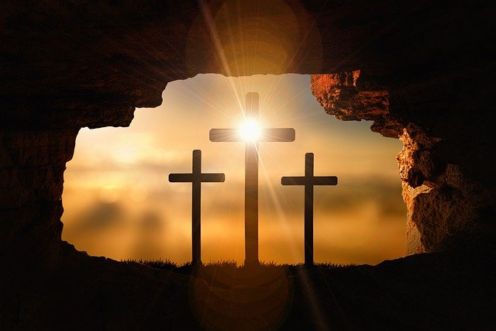 Do not be afraid; for I know that you seek Jesus who was crucified. 6 He is not here; for he has risen, as he said. Come, see the place where he lay.
~Matthew 28:5-6
Jesus said to her, "I am the resurrection and the life; he who believes in me, though he die, yet shall he live,"
~John 11:25
Draw Us Forth
Draw us forth, God of all creation.
Draw us forward and away from limited certainty
into the immense world of your love.
Give us the capacity to even for a moment
taste the richness of the feast you give us.
Give us the peace to live with uncertainty,
with questions,
with doubts.
Help us to experience the resurrection anew
with open wonder and an increasing ability
to see you in the people of Easter.
– Author Unknown