Today we return to Fr. Michael Schleupner's series on spiritual wellness as he highlights the wellness benefits of humility. This is the 13th post in the series. You can scroll through our older posts to read more, if you'd like. Let's take a few quiet moments to reflect on these thoughts.
Spiritual Wellness – 13
Be Humble
Dear Friends,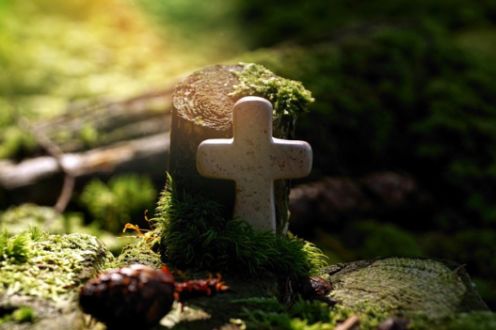 Being humble does not mean that we beat ourselves up or put ourselves down. It does not mean that we deny our self-worth or pretend that we are less than another. It does not mean that we are timid or lacking in self-confidence.
Being humble does mean that we see ourselves as we really are. So, I can own and be comfortable with my ability to write columns on faith and give at least a decent homily. At the same time, I can admit that I am lousy in setting up an iPhone and in other techie tasks. Being humble means that I use and don't hide the talents and gifts that God has given me.
And, of course, being humble means that I can say at the end of a day that I spent my time pretty well and did some good things. It also means that I can admit that I was impatient with someone or that I went along with the crowd and made some racist comments. It means that I can feel guilty when that is appropriate and ask God or another person for forgiveness.
One of our contemporary Catholic authors offers a good insight into false pride and false humility versus Christ-like pride and Christ-like humility. "False pride puts me at the center of the universe, whereas false humility beats me up through shame and self-hatred. In contrast, Christ-like pride recognizes the truth that each person is created in the image of God and enjoys inherent dignity. Persons with Christ-like humility acknowledge their worth as human beings but also recognize their human limitations. Such persons are grateful for the gifts of God. They know who they are, with all of their beauty and blemishes."
Maybe the bottom line is this. Being humble means being precisely the person who I am – nothing more and nothing less. Being humble is being authentic and having integrity. Humility and authenticity and integrity all go together. This is why being humble is an essential ingredient of spiritual wellness.
~Father Michael Schleupner
Quotation above from The Ignatian Adventure by Kevin O'Brien, S.J.
If you would like to receive Fr. Michael's Inbox Inspirations?  Click here!