Retreat guests are going to enjoy the "To Practice Wonder – A Day of Contemplative Writing" retreat today, presented by Debra Donnelly-Barton. Some of those guests may find inspiration from the beautiful grounds around the Center, grounds that are bursting with new green leaves and blooms! We thought it was the perfect time to share these spring poems and offer gratitude to our Creator.
For flowers that bloom about our feet;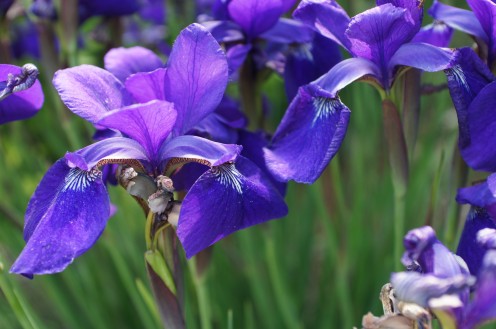 For tender grass, so fresh, so sweet;
For song of bird, and hum of bee;
For all things fair we hear or see,
Father in heaven, we thank Thee!
For blue of stream and blue of sky;
For pleasant shade of branches high;
For fragrant air and cooling breeze;
For beauty of the blooming trees,
Father in heaven, we thank Thee!
– Ralph Waldo Emerson
The Hope of Spring
God, thank you for Spring and the hope of warmer, longer, brighter days.
Thank you for the coming of growth and life and birth.
Thank you that things are coming awake in the world.
This is what our calendar says, and we do see some signs that it is real.
But we also still struggle with the residual layover of winter.
Now we ask that you bring into reality all that belongs in this season.Your word says that we will have provision, and hope, and joy, and health and loving relationships here and now in this life.
We ask that what belongs in this season would become actual in our practical lives.
We hope in you and in your promises. We hope in your gift of Spring.
– Author Unknown