In recognition of National Nurses Week, we offer a prayer for nurses and all healthcare workers. Is there someone special in your life who has been called to this vocation? Please comment and share as you pray for them.
Loving and merciful God, we ask You to bless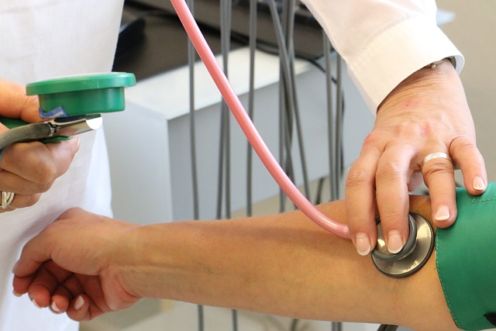 the men and women who have been called
to serve as nurses and caregivers of the
sick in their community.
May they be filled with a spirit of joy and
abundance in their generous care.
May they be reminded of St. Benedict's call
that the care of the sick ranks above
and before all other works.
In that light, we thank our nurses for their
dedication and service to this special
task in our Communities.
Bless them today and always, give them the strength to
walk together in Your midst as they seek Christ
daily in all whom they serve.
Grant protection and happiness to their families and loved ones.
Lord, we thank You for providing many inspiring gifts
and talents to our nurses.
We know with Your gentle presence, true charity is possible.
We ask this through our Lord, Jesus Christ.
Amen.