On Monday we will be celebrating Juneteenth. Within the African American community, Juneteenth is known as a second "Independence Day". It is a holiday that commemorates the June 19, 1865 announcement of the abolition of slavery in Texas, and more generally the emancipation of African American slaves throughout the Confederate South. This was more than two years after President Lincoln signed the Emancipation Proclamation. With continued acts of racism in our country, it's especially important to recognize this day of freedom and continue to pray for change.
We will be posting a special resource for Juneteenth from the Sisters of Bon Secours Justice Peace and Integrity of Creation USA Committee on the blog on Sunday too, so please stay tuned.
Shake Us From Our Slumber
When our eyes do not see the gravity of racial justice,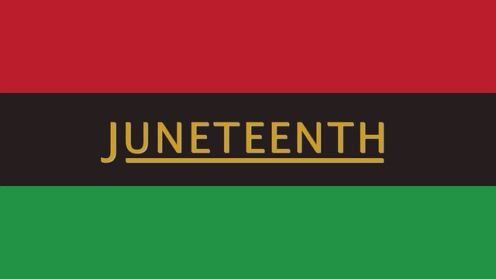 Shake us from our slumber and open our eyes, O Lord.
When out of fear we are frozen into inaction,
Give us a spirit of bravery, O Lord.
When we try our best but say the wrong things,
Give us a spirit of humility, O Lord.
When the chaos of this dies down,
Give us a lasting spirit of solidarity, O Lord.
When it becomes easier to point fingers outwards,
Help us to examine our own hearts, O Lord.
God of truth, in your wisdom, Enlighten Us.
God of hope in your kindness, Heal Us.
Creator of All People, in your generosity, Guide Us.
Racism breaks your heart,
break our hearts for what breaks yours, O Lord.
Ever present God, you called us to be in relationship with one another and promised to dwell wherever two or three are gathered. In our community, we are many different people; we come from many different places, have many different cultures. Open our hearts that we may be bold in finding the riches of inclusion and the treasures of diversity among us. We pray in faith.
– Dr. Martin Luther King Jr.