Happy Father's Day to all of the dads out there! We celebrate you today!
Fathers in Our Lives
We give our thanks, Creator God, for the fathers in our lives.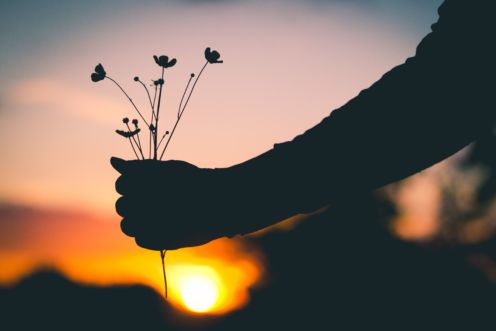 Fatherhood does not come with a manual, and reality teaches us that some fathers excel while others fail.
We ask for Your blessings for them all and forgiveness where it is needed.
This Father's Day we remember the many sacrifices fathers make for their children and families, and the ways–both big and small–they lift children to achieve dreams thought beyond reach.
So too, we remember all those who have helped fill the void when fathers pass early or are absent; grandfathers and uncles, brothers and cousins, teachers, pastors and coaches and the women of our families.
For those who are fathers, we ask for wisdom and humility in the face of the task of parenting. Give them the strength to do well by their children and by You.
In Your Holy name, O God, we pray.
Amen.
– Rev. Chuck Currie
---
The Sisters of Bon Secours Justice, Peace & Integrity of Creation USA team put together a wonderful resource for Juneteenth tomorrow! We're sharing it with you here at this link: Juneteenth 2023. Please read through this PDF document and let us know if you're participating in any of these ways or in other ways. Here is an excerpt from the resource document:
A Commemoration
Today, we commemorate the end of slavery in America. This day partially reminds us of the progress made. This day also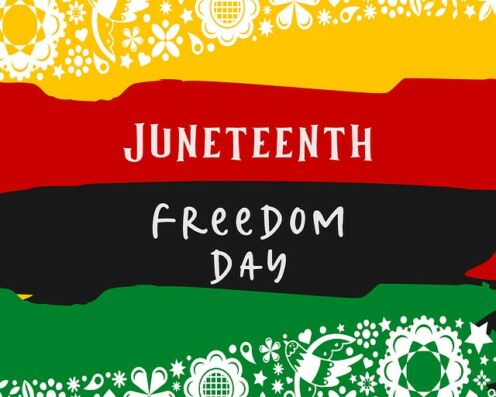 partially reminds us of the progress we have not made.
We celebrate the freedom of black lives in our nation. We grieve that we have not correctly reconciled racism in our nation. You created each person in Your image.
The two greatest commandments call us to love You with all our heart, souls, and minds; Then, to love our neighbor as ourselves. Your love for us motivates us to love each other. If we do not love each other, then ultimately, we have not experienced Your love.
As much as we commemorate and celebrate Juneteenth, we grieve this day. We mourn that our black brothers and sisters have not been loved as our neighbors. We mourn that our black brothers and sisters have been treated less than created in Your image throughout history. So, Lord, we confess our sins and repent. The healing and reconciliation we desire comes from the gospel.
On Juneteenth this year, we ask You to guide our nation. May the good news of the gospel motivate us to love each other. May the ideals of our words match the practices of our lives. May a fresh empowerment of Your Spirit unite us together. Give us eyes to see and ears to hear Your will and leading.
– Peter Englert
Source: www.xavier.edu