Andrea Springer, frequent retreat presenter at the Center, writes today's blog. She inspires us to connect to others though a few wise teachers. Will you be more conscious of the interactions you have with others today after reading this? Share with us!
Be a lamp or a lifeboat or a ladder. Help someone's soul heal. Walk out of your house like a shepherd. ~ Rumi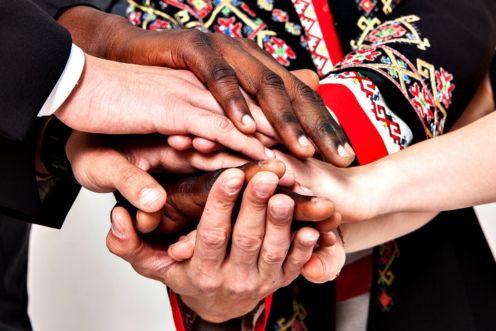 This quote by 13th century poet Rumi is a reminder for me to pay attention to the people in my life and to my outlook and attitude. In a time when we are encouraged to care more for self and protect our boundaries I am also struck by the research on loneliness and isolation. According to a February, 2023 report by the CDC, "1 in 3 adults aged 45 and older feel lonely in the United States."
On May 2, 2023 Surgeon General Dr. Vivek Murthy told NPR's All Things Considered listeners, "loneliness is about the quality of your connections." It seems to me Dr. Murthy and Rumi offer us insights to alleviating loneliness, isolation, and even the potential bad attitude. We are called to be in relationship and to make connections. Connections that don't involve what you can give me, how you can benefit me without me giving any part of myself. The quality connections Dr. Murthy mentions align with Rumi's call to be a lamp, lifeboat or ladder. Those connections take empathy, vulnerability, and trust. Using these qualities to help someone's soul heal takes time, and it's a risk.
This beautiful blend of art and science has made me think about the quality of my connections and the way I leave my house each day. Maybe more than one soul will be healed.
Andrea will be leading an Advent retreat this year entitled "Mary, Our Mellowness of Heart" and you can read more about it here:  https://bonsecoursrcc.org/event/mary-our-mellowness-of-heart/