Join us for a marriage/relationship enrichment retreat for all marriages and committed couple relationships: those strong or struggling; recently married or married for years; divorced and remarried with blended families; and couples who are not married but want relationship help.
Presentations will includee a mixture of prayer and reflection, music, skits, stories, and excellent information based on Scripture, Catholic teaching, and clinical experience. You will reflect on the beauty of Christian marriage, the social evidence on why it is hard to live out, and the ingredients of a successful marriage. This is a participatory retreat with opportunities during each session for spouses/partners to separately complete relationship inventories related to the topic, share their answers with each other, and dialogue. You may gain new skills in self-awareness, communication, and conflict resolution or strengthen these skills that you already have. Guided by Robert & Lori Fontana.
The price of $500 is per couple. Please place both names within the name field (i.e First Name: John&Jane, Last Name: Doe/Smith). For single rooms or commuter options, please email Jennifer.Murphy@BonSecoursRCC.org.
Check-in begins at 4pm and an orientation session will be held at 5pm. Mass will be available on Sunday. Please note that lunch is not included on Sunday before departure.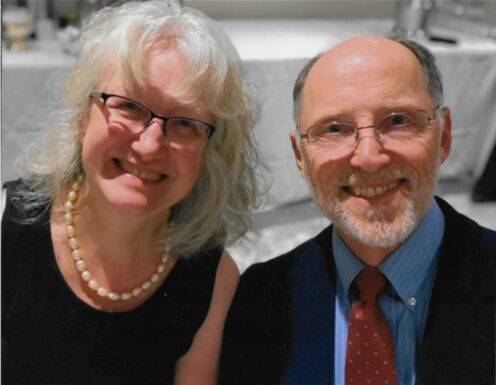 Lori and Robert Fontana have been married since 1978. They have six children and seven grandchildren. Together they direct Catholic Life Ministries NW (CLM), a non-profit educational and counseling outreach.
Lori was a stay-at-home mom for many years. She has a certificate in Spirituality and Theology and taught elementary school for 12 years. Robert has a master's in Marriage and Family Therapy and has a clinical counseling practice in Seattle. Robert also has a Doctorate in Ministry and has worked professionally at the parish and diocesan levels in the Catholic Church, and now for CLM. Robert has taught throughout Washington State and in Catholic parishes around the country as well as internationally in Swaziland, South Africa, Tanzania, Haiti, and Belize in Central America.