On June 19, 1865, Union General Gordon Granger and his troops made their way to Galveston with General Order No. 3 in hand, declaring, "All slaves are free." Upon reading the order, enslaved Black people celebrated at that very moment, and each year following, on June 19, celebrations continued in remembrance of freedom from slavery. The celebrations became known as Juneteenth. But is that the whole story of Juneteenth?
Join Dr. Renee K. Harrison in a day filled with story-telling and story-sharing, self-reflection, silent walking meditations, an innovative multi-media presentation, and celebration as she brings the past into the present.
The retreat day will include lunch.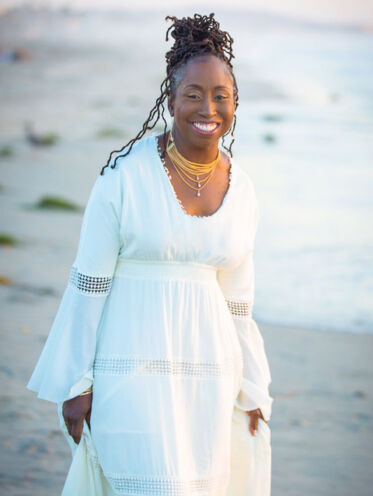 Renee K. Harrison is a tenured Associate Professor of African American and US Religious History at Howard University. She earned her Ph.D. in Religion from Emory University (Atlanta, GA) with an interdisciplinary concentration in History, Philosophy, African American Studies, and Black Feminist/Womanist Thought. Her research interests include an interdisciplinary and interfaith approach to African American religious history and culture; Black feminist/womanist thought; aesthetic theory and the arts; phenomenology; and rituals of healing and resistance.
Her recent publication, Black Hands, White House: Slave Labor and the Making of America (Fortress Press, November 2021), documents and appraises the role enslaved women, men, and children played in building the US and its physical and fiscal infrastructure especially key governmental landmarks in Washington, DC. Given the enslaved community's contribution to the US, Black Hands questions the absence of memorials (e.g., stand-alone monuments) on the National Mall that honor enslaved Black Laborers. Dr. Harrison calls for a particular kind of Enslaved Labor Memorial to redress the nation's historic role in slavery and human harm and acknowledge the karmic debt owed to these first-Black-bodied builders of America. Benjamin Banneker is among those artisans and seers highlighted in the book that played a major role in formation of the nation's capital city.
Dr. Harrison is also the author of Enslaved Women and the Art of Resistance in Antebellum American (2009) and Engaged Teaching in Theology and Religion (co-authored with Jennie Knight (2015). 
A native of Los Angeles, California, Dr. Harrison is a retired 11-year veteran of the Los Angeles Police Department (LAPD) and the former executive director of A Leap of Faith Productions, a non-profit community-based theatre group in Los Angeles. She is an artist, poet, and playwright.